Bring our dinosaur to life. Use your smart phone or tablet to experience his 3-D press conference. Another magilicious augmented reality experience coming out of our kitchen.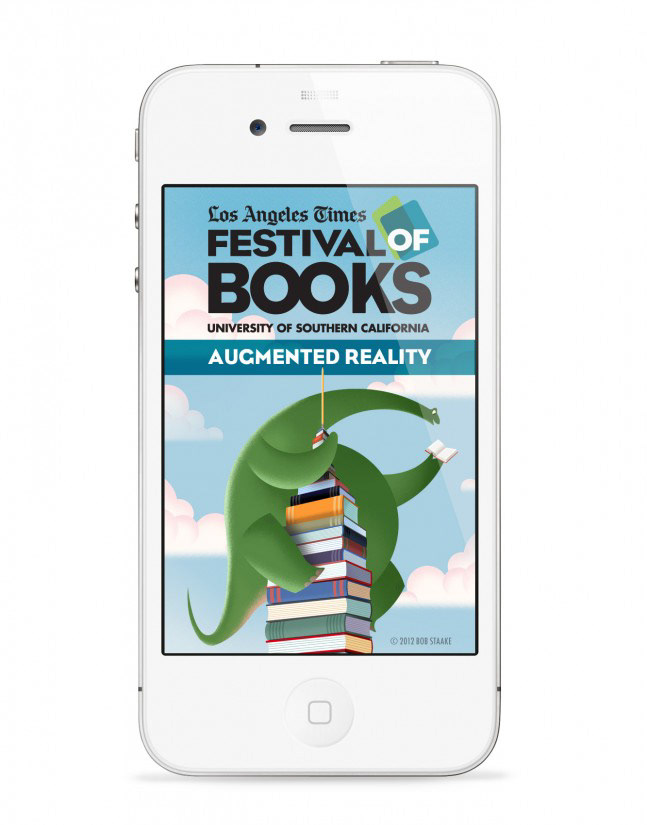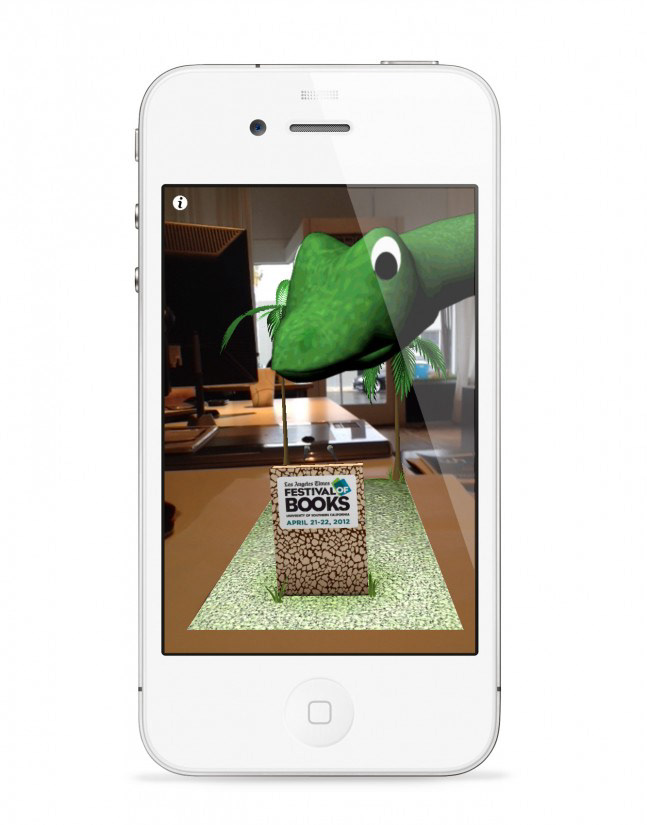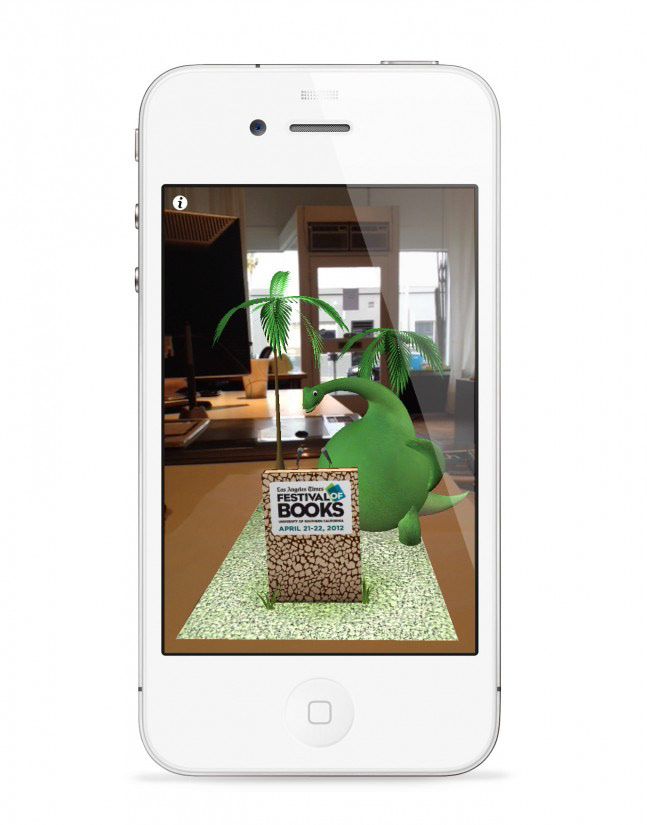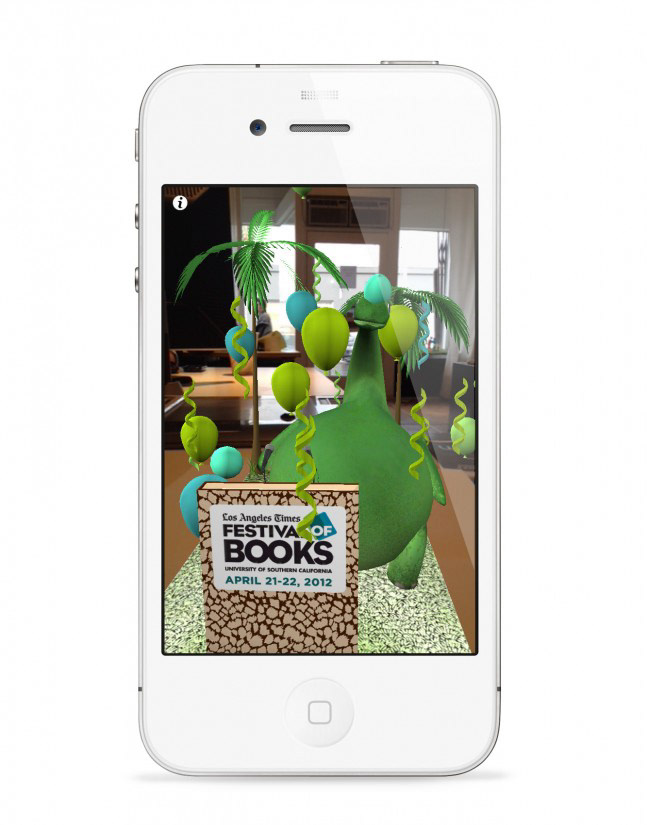 2. Tap the Augmented Reality button to get the AR app
3. Hold your phone or tablet in front of your computer display, view this page through the camera to begin the animation
​​​​​​​

You can also see our dinosaur come to life on paper. Just look for the ad on page 9 of the Festival of Books Program Guide, available at the festival. Or, point your device at this image below.